Happy (almost) Easter! It's that time of the year where we all get a bit sniffly, the sun is shining, the bees are pollinating. It's also that time of the week where I get to introduce you to a bright, inspiring, and wonderful woman. Make way for our lovely lady of the week! 
I got the chance to get to know Alyce through the wonders of her incredible Etsy shop. From advocating for mental health, chronic illness, and feminism through her business, Alyce also has an absolute badass story behind its conception. 
It started as simply as her having a bad day at work, in which by the end she said: "…f*ck it – I want to be an artist". So she went and did that.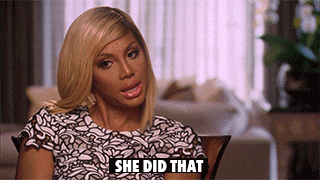 Doodlepeople was launched in December 2016 when Alyce was just the age of 23, and after lots of muddling and working out what the hell she was doing, she bought her first badge machine in July 2017 and started selling feminist and social justice buttons.
Alyce has grown this to much more than that, and with her talent and creativity shining through her work, we can see the passion and love that goes into her jewellery, wall art, mugs, patches and other accessories and homewares all based around feminism, social justice, LGBTQIA+ pride and mental health/chronic illness awareness.
I got to know Alyce more through her Etsy shop, which is why I immediately wanted to interview her for the guide. I knew she was an absolute badass doing a lot for more than a fair share of causes. I was lucky to get an insight into the feminist behind the business.
Describe your shop in 3 words:
empowering, no-nonsense (that's one word right?), validating
What does feminism mean to you?
Feminism to me includes all marginalised people (if it isn't inclusive, it isn't feminism) and works towards equity and justice for all people. Feminism includes making your own choices for yourself whilst knowing it isn't your place to make those decisions for others, and caring about social issues even if they don't directly affect you.
How does your shop look to empower women and children?
All I'm trying to create in my store and throughout my brand is a place for marginalised groups to feel empowered, included, validated and represented. Representation matters. And it is so important for children especially – as impressionable as they are – to feel and see that their identity is valid, welcomed, worthy and celebrated.
Anything you can do I can do bleeding Pin
Thank you to Alyce for participating in the guide, and I know we will see amazing things from her. You can keep up with Alyce & DoodlePeople on Facebook, Twitter, Instagram, and Etsy shop. 
You can check out the full guide here to see the rest of the wonderful ladies that make up the guide.
---
4 businesses will be added to the guide each month, so by the end of the year, we will have the ultimate feminist Etsy guide. 
If you would like to be featured in this guide you can find my details on my contact page or reach me on my social pages.