The concept of engagement is simple. You engage with someone, they engage right back… but wait… is it really that easy?
Yes… And no – unfortunately, there is a bit more to it!
One of the many struggles of being a content creator is finding your audience and the people that you want to be seeing your content. Whatever platforms you put your content out on, your engagement has to be on point. But how do you do it?
And wait! How do you do it as someone with no particular skill or talent? I, unfortunately, am one of those people.
The success of many blogs has not always been down to impeccable writing skills, photography, photo editing, or anything of the sort. But who needs the fancy cameras, monthly subscriptions to Photoshop or unlimited money to constantly be going to the most insta-worthy places?
Ok I wold love that…

But hear me out, you don't need it when the success of your blog can be simply put down to your engagement! 
Every blog has an audience, large or small, or whether you have found it or not. Before you try to shamelessly (and annoyingly) promote your content all day every day, ask yourself:
Who do I want to be reading my content? And am I engaging with those sort of people?
But why is engagement so important?  
Think of it like this: when you go to a party, do you spend all night talking about yourself? Or do you let the other person get a word in? The conversation between two people requires interest and willingness from both parties.
If you spend all night at the party telling everyone to only listen to you, maybe one person will listen, if they are genuinely interested about a (very self-centered) stranger's trip to the Maldives. But will they come back to also see how your grandma is doing? Don't count on it.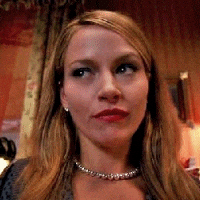 The creative side of the Internet is like that party, and if you are that individual, all you'll get is people whispering:
"She's asking for support but never giving any back? Yikes!"
Forms of engagement
You probably don't have the time every day to be reading daily content from your favourite blogs, which we all understand. But that doesn't mean you can't engage in other forms. These are the principal forms of engagement on any social platform:
Commenting

Liking

Subscribing

Following

Sharing

Chit chatting

Buying their products
This will maintain both of your engagements up, it's a win-win!
Tips for engagement
Make genuine friends and regularly engage with them!
Making friends in the blogging world can be easy when you go about it the right way – but more on that next week 😉 
So make friends, make genuine connections, because those people will care about you. Your content will be on their radar, that's fab, but what's most important is that they will want you to succeed, and thus they are more likely to encourage you and share your hard work!
I was so lucky to have made such a supportive friendship group into my first weeks of blogging. I 100% advise this!
Related: Meet the gang 
Before and after your upload a post etc. spend 30 minutes engaging with your network.
It's better if you consistently do this every day, but if you're stuck for time on your social media, engaging with your network before and after you put up a post will definitely increase the engagement on your own post. Because you always want to give back to the people that support you! Or at least I do.
There is nothing worse than a comment like this:
"Great post lovely. Check out my new blog post at http://www.imannoyingashell.com"
Everyone appreciates that people may not have the time to engage with your posts. But you know what the worst is? Someone pretending to have engaged with it for his or her own gain. You can engage in so many other ways that are genuine and will still bring you benefits!
Final thoughts
At the end of the day, creatives inspire other creatives.
Don't be afraid to engage with people in any form.
We all appreciate people taking the time to engage with anything we put out, and if you're not giving it, you won't receive it! (Unless you're Arianna Grande, really.)
Always support! 
---
Photo by Georgia de Lotz on Unsplash