Giveaways are one of the internet's best inventions. Winning something at the cost of a few shares? That sounds like any cheap skate's (me, mine, I mean myself) dream. 
We all have those few friends that we can unashamedly spam with our giveaway tags. Because we just gotta get that free stuff. And at times we just want to outright message the giveaway people and demand for it…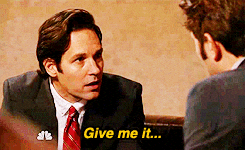 Because sometimes the prizes are just too good to care about your pride.
Giveaways are one of those things that (kind of) require a fair bit of engagement to be considered successful – this can also depend on what your aim is for the giveaway (but we can get into that later.) And as a new blogger, that sounds pretty daunting.
But the benefits of giveaways as a blogger are pretty much ideal, growth and engagement. What else could you want? 
I did a giveaway with NoFauxVegan back in December, and it was my very first giveaway – and with a brand, no less! I had no idea how to run a giveaway, I had only been around for 4 months and I suddenly had all of these worries. What worries? Well, if you've ever thought about doing a giveaway, you've probably thought about them, too… 
What if people don't like the prize?

What if no one shares my giveaway? 

What if no one enters!?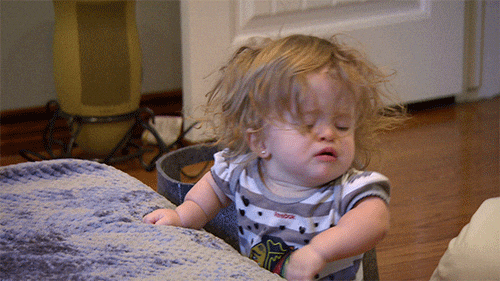 Girl, I feel you. And I got you.
I managed to pull it off with some research and with the help of my wonderful blogger network. So thank you for supporting me and being an amazing friend. 
My giveaway had over 240 entries, over 400 likes, 147 Instagram direct messages, 18 Instagram saves and it reaches over 1,270 people. On the back of this, I had 241 profile visit, 117 IG follows, and NoFauxVegan had over 100 follows as well and a big rise in engagement.  
I was also in charge of running a Christmas giveaway at work, which also turned out to be a success thanks to my experience first time around. I managed to write down all of my tips when my friend Laura from Picture The Positive asked for some tips on how to do a giveaway. So I thought, maybe someone else might want to know, so here is what I said! 
How to run a successful giveaway
Create your goals – what is the aim of this giveaway and why are you doing it.
The start of good execution is good plans and objectives. 
Are you looking for more followers, traffic, subscribers etc? This will ultimately affect how, when, and where you do your giveaway. If you're doing a giveaway with a brand, make sure that you both want each other to benefit, and come to an agreement of both of your goals. 
After you have your goals set you can move onto the next step!
2. Choose what platform – which platform do you think would be best for sharing the giveaway
This can all come down to which is your most active platform. However, you should also look at the benefits of doing them on each one. 
Something to keep in mind: Doing it only on one platform will be a lot simpler and easier for people to enter.  I will only talk about my two main social media platform, but you get the gist!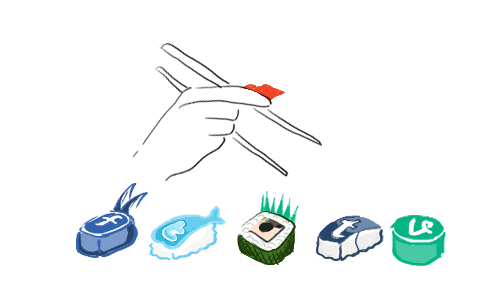 Instagram: I did mine on Instagram, seeing as IG is normally the quietest platform for my blog, so I didn't know how successful a giveaway would be. Nonetheless, I decided to do it on IG as it just seemed to be headed that way. And now I'm very glad I did. 
Benefits of Instagram: Hashtags! Hashtags are the big players for Instagram. Here are the hashtags that worked well for me. Bear in mind that some of these will bring you some spammy and "giveaway" accounts, which you don't really want. But you can always ignore/delete/block those entries. Here are the hashtags I used for my giveaway, but of course you should change them according to the occasion, type of giveaway etc. 
#giveaway #UKgiveaway #Christmasgiveaway #vegan #smallbusiness #vegangiveaway #veganaccessories 
You can see that this emphasises the event, the location, the type of business, and some hashtags which your ideal audience might use.
Cons of Instagram: It's Instagram. The algorithms mean that your post may not reach as many people as you would want. But this is where good hashtags, sharing, promoting, stories, and getting your friends to share will do the trick. 
Benefits of Twitter: Twitter is normally a much more engaging platform. It's much easier to like and retweet, which means more retweets, which means more exposure. Another benefit is that you can add a link so you can get traffic to certain pages.
Cons of Twitter: Brands sometimes tend to shy away from Twitter, or at least that's what I have found to be the case! So it may be convenient for a brand to do it on IG. 
3. Creating a caption
The caption is everything. You need to make sure that you keep it short and sweet. Add as little steps as possible to enter the giveaway. Here is a rough outline of how I did my caption, and what I would consider as a simple giveaway entry, which will lead more people to enter! 
State it's a giveaway – make it obvious, put it in the first sentence or even in the picture – people will stop and read it. 

State with who – if you are doing it on your own or with someone else. State the affiliation you have with the products you are giving out. 

State the prize – duh! Make it very clear what the prize is.

State why you're doing it. Is this to celebrate something? A Valentine's day giveaway? Mention the occasion!

State the rules – you need to make entry as easy as possible otherwise people might be put off – Follow 'x' accounts, like this post, tag friend etc. Thew fewer steps, the better!

State the duration of the giveaway, how you will pick the winner (e.g. at random, who has the best comment, who has the most entries etc.) and the date and time winner will be picked. Between 1 week or 2 weeks should be enough for the duration. 
4. Visuals – pictures for SM 
This one is quite simple. You need to make your pictures as eye-catching as possible. You can choose to put the word "Giveaway" in the photo or not, make it pop. Do ya thing! 
5. Putting it up and sharing!
This is where the excitement starts!
When should you put it up? During your busiest hours. Analytics should tell you what days and what times your followers are more active.

Obviously get all of your friends to support! This is where all of your networking comes in. Your friends sharing the giveaway will mean it reaches their followers as well.

Make sure you're promoting it every few days! You can promote it on every one of your platforms, but make sure that they all direct back to the original entry post. You can see my

giveaway blog post 

as an example of how I wrote a blog post on my giveaway. 

Make sure you stay engaged with it. Like, retweet, and generally engage with the entries. It shows your excitement about it!
Giveaways can definitely be awesome, and if you do them the right way then you will have amazing results, and someone will get an awesome prize, it's a win-win for everybody. 
I had been wanting to do a giveaway for a while and had I never got the push from NoFauxVegan asking me to do one with them, I'm not sure I would have overcome my doubts about doing one. So if you're waiting for something to push you into doing a giveaway, this is it! 
Giveaways are fun for everyone, so plan ahead, be excited about it, and have fun!