In the world of social scores that we all set for ourselves, and that often consume more of our time than we care to admit; we may not leave enough space to remember the things that make us love what we do.
Becoming disillusioned with the idea of creating may happen often for a lot of us, especially when stats don't go the way we want them to. 
 A lot of bloggers see full time blogging as the ultimate success. It's a dream to not have to report to anyone but yourself, and while it's a brilliant life, not being a full-time blogger and making money from your blog does not mean you are not a successful blogger. 
You need to take care of yourself on the outside
You have a life outside of your blog that you are kicking ass at maintaining. Your friendships and relationships, careers, hobbies, health, and all of those things require you to get up every day and work towards them.
If you don't have time to blog for a while because you needed to spend some time taking care of yourself, that does not mean you are not successful. 

Don't let the comparison game get to you
Being in the blogging sphere we often find those influencers with the "perfect" life, those that only go from strength to strength, from perfect tea dress to perfect joggers and messy buns, in their perfect fairy-lit, minimalistic, plant-filled bedrooms. 
You get the picture.
We like to think that someday we can achieve "perfection", and have all of these things for ourselves, which may be why we buy into the life of these "perfect" creatures. 
The most important thing that you know, but we can also forget at times, is that no one's life is fully ever on show. Having the perfect set of props, to staging a beautiful picture, does not give you the reality of a person's life. Nothing will ever give you the reality of a person's life on social media. 
Tips for when the tumbleweed is a-blowing…
Creativity nowadays often comes with the pressure of being "liked" by thousands in order to be "worthy." 
Repeat after me…
"THIS IS RIDIC"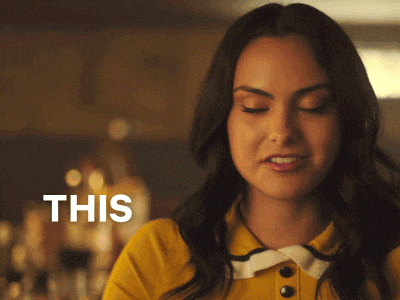 There is no need to get a crazy amount of engagement every day. You want to attract the people that will love and appreciate what you do. 
How do you do this? Well, appreciating yourself and making sure you love your content is the best start. 
Here are some tips on how you can appreciate yourself, which in turn may increase your traffic:
Show off your blog
Showing off something that you're proud of does not need to come across as boasting. You can be proud of the art and content that you've created, because it's yours, and you can do whatever you want with it. 
Are you proud of a particular post? Show it! 
Are you proud of the new theme you just got? Show  e v e r y b o d y ! 
Are you proud simply because you feel like appreciating yourself? You damn well deserve it.
If you truly love, enjoy,  and believe in your content, you will see other people loving it too. 
Come up with a new project or series
Coming up with something exciting, new, and on-going can be one of the biggest motivators. Here are the rules to follow in order to create a successful series:
Make sure that you love it 

That's it 

Be proud of your content
On a more serious note, quickly diverting from that very serious note about being proud of your content, here are some tips on how you can create a cool series (whatever that means): 
Involve others in it. Whether that is brands that you love, people that you love, or other creatives that you love. 

It's nice to have a theme! 

Look out for trends in things that interest you, and create something around that!

Be excited about it! Because bloggers!! Get excited!! About!! Everything!!
I got way too excited when I was planning The Ultimate Feminist Etsy Guide because I could involve some amazing brands doing amazing things, it resonates with the theme of women power, and it's something I know my fellow ladies out there could appreciate. 
Try to focus your attention on another aspect of blogging
Blogging… Is not actually all about your blog posts. Crazy concept. But hear me out. Blogging involves a whole lot of networking, writing, designing, pitching, supporting, reading, and the list is absolutely endless.
If you're feeling disheartened by the number of people engaging (or not) with your content, a good idea may be to work on something that can only be gratified with your own satisfaction. For example:
Making some cute blog graphics – I recently started making pins and they are too cute, honestly. 

Change up your look – although this may result in stressing out not being able to get it back the way it was…

Read some other blogs – share the love! And get some inspiration (this is a really cool tip, do it anyway.)

Do something completely unrelated to blogging that will make you feel good, like painting your nails, going for a walk, climbing something. Whatever you want! 
Your blog is your baby, and believing that your baby is the best baby out there is definitely a thing. I can spend hours reading my blog posts, because who's going to make you laugh more than yourself? 
Appreciate and love what you create and people will love and appreciate you for it, as well as appreciating your hilarity, wisdom, opinions, and so much more. 
Don't be disheartened when your stats don't go according to plan, because that's not the only aspect of blogging that can bring you joy. You need to enjoy the process, all of it, because if you don't, you will probably not have the best time. 
& we're here for a good time!