Hey guys!
Before I tell you anything too personal… I am here to tell you, that I get my hoo-ha waxed. If you're thinking about doing it, have booked your first session already, are curious, or just want to know how painful it really is, you're welcome to read on. Who better than your girl here, to tell you the lovely stories of putting your bits through to what many people say is "unthinkable".
After many experiences with Hollywood waxing, with different therapists, at different salons, different prices etc. I can now give you some of my advice on how to take on your first Hollywood wax. 
I was always curious about the results of Hollywood waxing. Was it really worth it? In short: YES.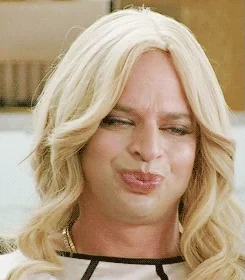 Being the genius that I am, I decided to try a deep bikini wax first. This fed my curiosity of a Hollywood wax without diving into the deep end. Because it's always better to test the waters.
The deep bikini wax
The deep bikini wax is waxing your bikini line and just a little bit deeper (just in case you needed that explained…) so you're holding your underwear in a "T" shape while the waxing goes on. You don't need to remove your underwear for this one. This goes through your whole bikini line, down where your underwear line goes, and just a little bit deeper. Yikes indeed.
I was very nervous when my therapist put on the wax on my bikini area. I was expecting a world of pain. She used hot wax which came off very easily and in one smooth motion. On the pain scale, this was a bearable 5/10. She then continued to do this through the whole area, which again was very bearable.
I decided to book my Hollywood wax soon after; so I wouldn't forget that it wasn't painful at all and then totally wimp out.
So then the day came… 
The Hollywood Wax
How it goes:
You'll be taken to a private room where the therapist will leave you to get ready. Getting ready consists of taking off your bottoms, underwear, and getting comfortable on the waxing table.
I, for some reason, like to be awkward and wait until she's back in the room to take my underwear off… Lying down on a table with my underwear off waiting for someone is an act that requires too much confidence that I do not possess.
The process.
Once the therapist is back in she will ask you to lie on your back, and will likely ask you to put your legs in a butterfly pose. This is so she has the full view of everything she'll be dealing with! So make sure you get your yoga skills out!
This will probably make you feel more exposed than you would normally be for any beauty treatment, but just let her know it's your first time!
What to expect:
The way it's normally done is from top to bottom, and it gets less painful along the way. The therapist will start at the top, so by the time she's getting all up in your business you would have chatted a bit and made yourself more comfortable. 
Personally, the top bit for me is the most painful simply because it's the beginning of the treatment, and after all, it is a sensitive area. Then comes the inside. This will feel very intrusive especially for your first time. You will feel a lot of touching around your area but this is done in a very professional way. The wax will feel like it's going into places that it shouldn't, but that's completely normal, and actually, you will barely feel it when it comes off! You only feel the pain of the wax when there's hair being ripped out. Plus here's some lovely news, it gets less painful along the way of the treatment, as most of it is just trying to get the hair that is left over. 
Then comes the bottom. The feeling of hot wax touching your hiney hole is honestly something you could just not imagine. But actually, most people find that the behind is the least painful area. So don't worry if you feel like you can't go on after the front is done: trust me, you can.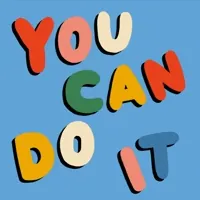 The tidying up. This bit of the treatment may look particularly scary, as this is when the strip wax comes out. The hot wax may not get all of your hairs out, (tip: this is how exfoliating can help). This will be less painful than the hot wax, as it's only getting a few stray hairs out. If that still doesn't work, your therapist will go in with tweezers, but only for one or two hairs, so don't worry. 
General Tips:
Consider trying out a bikini wax before you go for the full thing.

Try not to tense your body. The more you tense your body, the more pain you will feel.

Bring baby wipes or ask for some there. Baby wiping in those 5 minutes that they give you to "prepare" can make you less self-conscious. 

Go on a day you don't feel fragile.

Definitely

 do not go after a day/night of drinking.

The nearer you are to coming on your period the more sensitive you will feel
Before your Hollywood wax:
Try to exfoliate the skin a day or two before you get it done. It will help to get any ingrown hairs, it will generally make it all go a little smoother, and the tidying up process won't be too long. 

Make sure you haven't shaved for at least 3 weeks! If the hair is too short it will not have the same results and it will not be worth your money (and pain!). 
The most important tip that I could give would be to not cheap out on this treatment. This is a delicate treatment and you need a professional experience. 
The best ways to find the right salon for you is to look at reviews of the overall salon as well as the reviews for the specific treatment. The most important things to look out for is hygiene. Once you get there and the salon doesn't feel right, find a way out. I have cheaped out on this before and those are the places that hurt me the most. I now have only one therapist that does it every month, those extra £20 are worth the experience. 
After the Hollywood
If you're doing this for a special night (go get it girl), my advice would be to get it done 2 or 3 days prior. You will be a little red and a little sensitive still. Of course, this may vary but that's the general rule.

Use only lukewarm water to wash the area. Hot water will hurt. Try to use unscented and sensitive soap.

Do not exfoliate the area for a few days.

Wear clean underwear and bottoms. Your pores will be open so be aware it will be easier for bacteria to get in. 

Follow your therapist's instructions over anything. 
The aftercare is easy, just be extra careful.
On the day: 
Bring comfortable underwear, nothing lace! It will rub and it will irritate.

Make sure you're clean down there.
This is advice from my personal experience after several months of getting the treatment done. That being said, I think I have quite an average pain threshold and my skin wouldn't count as sensitive or easy to irritate.
I hope I put Hollywood waxing in a much better light for those who have ever considered it. How many of you get it done, and what are your tips for those beginners out there? 
Let us know!
---
Credits:
Featured Photo by Charles Deluvio 🇵🇭🇨🇦 on Unsplash.