Hey guys!
Apparently, the two Autumn tags I had been tagged in were completely different, which makes me so happy because I love answering Qs! I'll try to mix up my answers this time from my last one. 
I would like to thank Louise at Sociable Events for tagging me in this super fun tag! Make sure you check out her post. Again, I love answering my questions with gifs, so sit back and enjoy!
But first – The rules
List the rules for others taking part

Link to the creator (LaurenAnnBeauty) and the person who nominated you

Answer the questions below and tag 3 more bloggers to take part
The questions/answers
What is your favourite thing about Autumn?
The spooky decorations everywhere! I find them so cute and comforting to see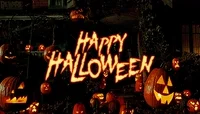 Are you taking part in Blogtober?
Yes I have been trying! I really hope I can keep it up. It was a last minute decision and for that reason I feel like I'm doing well so far. Which means a lot of my nights have been spent like this…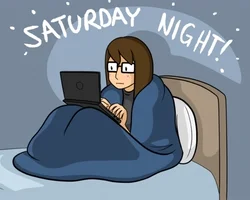 Favourite Autumn drink?
Hot chocolate with marshmallows and whipped cream, for sure.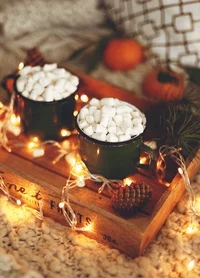 Favourite Autumn candle?
I actually don't have one! I enjoy summery and fruity candles all year round and I really don't like the pumpkin scented everything that pops up in ever scent during Autumn!
Favourite item of clothing for Autumn?
My scarf! So chunky and comfy. 
Do you decorate your home for Halloween or Autumn?
I decorate my room quite spooky anyway! I always have my candy skull decor and my candle holders!
Again, thank you Louise for the tag! It was so much fun. 
I tag:
Mary Beth Nunes     Sophril Reads     Robyn     Alex
Looking forward to reading your posts, guys! Don't forget to tag me in them so I can give them a read!